St Theresa of Liseux
​

St Therese of Lisieux (1873-1897) was a French Catholic who became a Carmelite nun at an early age. She died in obscurity at the age of 26. However, after her death, her autobiography –

Story of a Soul

was published and became a best-seller around the world. Her books explained her spiritual path of love and selflessness, and she became one of only four females to be considered a doctor of the Catholic Church.

ABOUT

​

The ancient parish of Cudham, which encompassed the present village of Biggin Hill, was the original pre-reformation parish of this area. In 1925 a Mass centre was established in the village of Biggin Hill, and a foundation stone for the new Roman Catholic church dedicated to the then recently canonised St.Thérèse of the Child Jesus was laid in Haig road. We rejoice in being one of the very first churches in England to be dedicated in her name.
WEEKLY PEWSHEET
CONTACT US
Powered by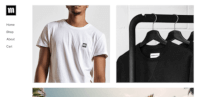 Create your own unique website with customizable templates.